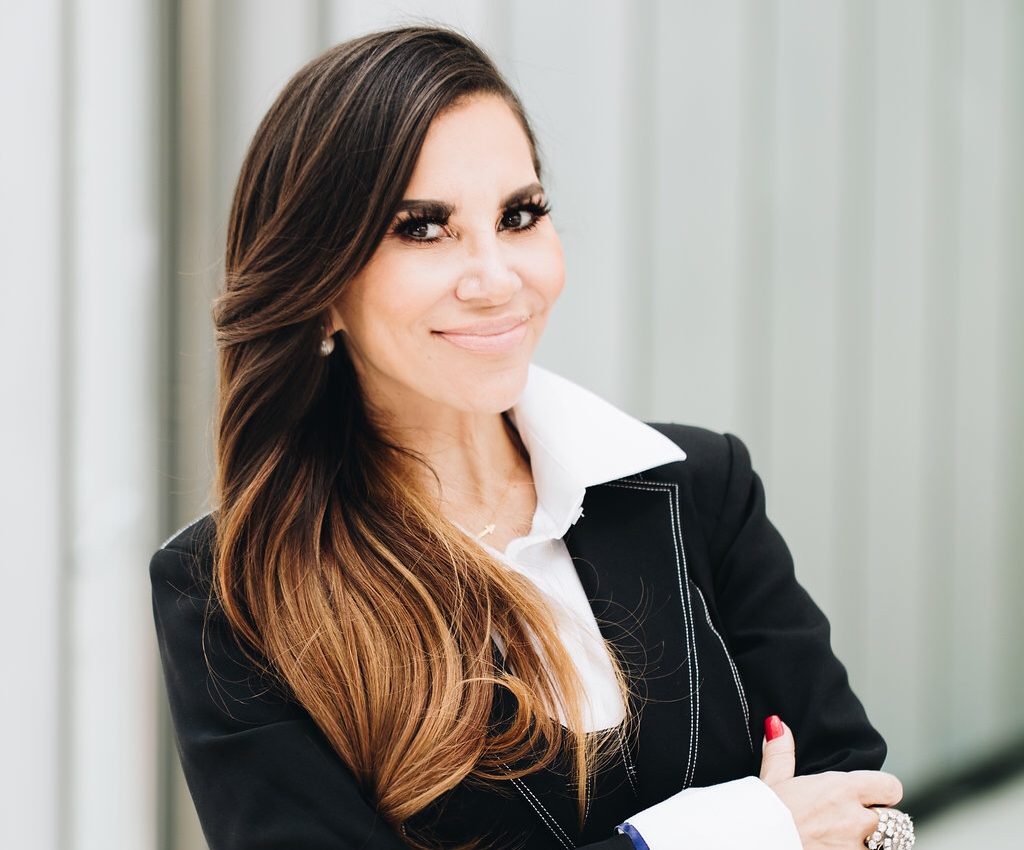 Pilar Mendiola Fernández is a globally recognized expert, designer and architect of multicultural workforce initiatives, contingency and crisis management specialist, brand positioning and high level leadership training. More than 5,000 individuals from 107 countries have participated in international programs she designed and executed.

As President and Co-Founder of Matter & Co, LLC a woman-owned business operating from Washington, D.C., Pilar partners with corporations, leaders from the public and private sectors in high level positions and foundations to establish signature legacy brand programs, custom training and global thematic summits. In addition, Mendiola Fernández also serves as Chief Contingency Officer for Matter and Company where she partners with leaders from the public and private sectors to create and execute fast pace contingency strategies to resolve highly complex challenges and crisis.

A mentor, advocate for women's empowerment in the workforce and certified Integrative Wellness and Executive Coach, Pilar works with select clientele to strategically help them achieve their personal and professional goals and execute projects that make an impact in the communities they serve.

Previously, Pilar was the Chief International Officer and Senior Vice President of The Washington Center for Internships and Academic Seminars (TWC), the largest educational nonprofit in the U.S. providing experiential education opportunities to university students, both from the U.S. and around the world.

During Pilar's 20+-year tenure at TWC, she launched and grew the Office of International and Advanced Leadership Programs to provide international students and high-profile government officials with educational, social, and cultural opportunities to build competencies needed to become more competitive and responsible leaders in their communities.

Under Pilar's leadership, TWC launched more than 30 customized training programs, including the NAFTA Leaders Internship Program sponsored by 20 Fortune 100 Companies, the Governor's Internship Program sponsored by Governors in Mexico, the GE Latin American Leaders, the US-China Bilateral Trade Internship Program, sponsored by the Boeing Corporation, The Global Citizens Program sponsored by the Prudential Foundation, the TOMODACHI initiative of the US-Japan Council, The Veteran's Employment Trajectory Program for Student Veterans, The Women Empowerment Seminar for the 21st Century and numerous others reaching participants in Cuba, New Zealand, Turkey, Belgium, Russia, Brazil, Canada and India.


Pilar is an expert relationship builder, experience designer and strategist, having forged new partnerships with foreign governments and international corporations and foundations in support of their mission-driven objectives. Her efforts have generated more than $60M in new revenue for TWC to support partner-based customized cross-cultural learning experiences.

Pilar is a sought-after speaker on the topics of cultural diversity in workforce development, global competencies, women empowerment and executive management. Pilar has been tapped to serve on the Board of Directors of The Advanced Leadership Foundation.

Pilar is a globally recognized leader with honors from the U.S.-Mexico Chamber of Commerce for her outstanding contribution to U.S.-Mexico bilateral relations through educational programs (2007) and at the Global Women Mentoring and Philanthropy Summit for her contributions as a mentor to the next generation of women leaders (2011). She was named among the nation's Top Women Mentoring Leaders by WOW Magazine, sharing the honor alongside Michelle Obama and Sonia Sotomayor, among others.

In 2017 the Advanced Leadership Foundation named the Pilar Mendiola Fernandez Women's Empowerment Scholarship in her honor and in 2018, The Washington Center created the Pilar Mendiola Fernandez Scholarship for International students.

Pilar is also a lifestyle strategist and writer. Through The Modern Rule (TMR), Pilar has built a platform for empowerment and a place where uniqueness is a strength. The platform is also a powerful tool for embracing and celebrating one's journey as an asset to reach one's potential.

Pilar was born in Xalapa, the state capital of Veracruz, Mexico. She graduated with honors in Communications and Educational Studies from the University of the Americas in Puebla, Mexico.