The 8 Hair Products I Can't Live Without
This week I shared my story about being committed to creating the reality you want in your life and I referenced my journey to long and healthy hair (you can read my story here). Through this journey, I've searched and tried hundreds of tips and products for my hair. My hair regimen is truly important to me so I want to share with you the 8 products I can't live without.
#1 Silk Pillow
I religiously use a silk pillowcase to sleep and I always take it with me when I travel to protect the integrity of the structure of my hair, maintain my blow out and prevent wrinkles. I recommend the slip silk pillow. You can buy it here Slip Silk Pillowcase - the original and the best! It's an investment but I truly believe it's worth it. You can also buy silk pillowcases in amazon just make sure they are 100 percent silk.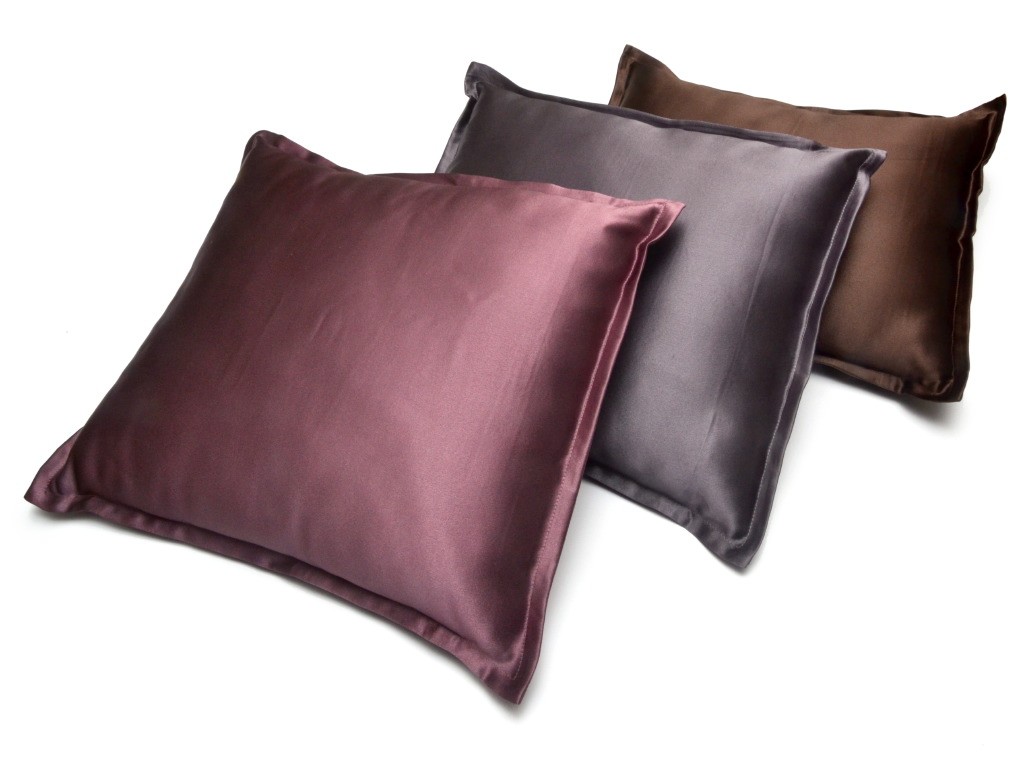 # 2 Color Wow Shampoo and Conditioner
I don't dye my hair regularly (yet!) but I do have balayage in my hair. The secret to having beautiful colored hair is not only a great salon and a good technician, believe it or not, the real secret is what you do with your hair after leaving the salon. I use Color Wow Shampoo and Conditioner and I believe this brand offers you the best results. I am permanently looking for the next great product and It is very important for me to maintain my balagaye looking fresh and not orangey and these products help immensely. You can find the products here Keep Color Bright & Prevent Hair Loss - Shampoo | Color Wow
# 3 CPR Sensescience Hair Repair System
I use a hair mask every week to make sure my hair stays healthy and shiny because I style my hair with hot tools at least twice a week. My favorite repair system for the hair without a doubt is the CPR system by Sensescience. You can find it here Senscience CPR Cuticle Porosity Reconstructive Treatment (2-step). It is important to know (if you decide to use it) to apply very small quantities of the product in your hair while following the instructions because it can get quite greasy. I actually take a shower in the night, put it on and I sleep with it. The following morning I make sure to shampoo my hair and thoroughly rinse it to remove the product completely. It's totally worth the effort and I think that if you use it you will agree.
#4 BUMBLE and Bumble Brittle Brush
I use a special brush for my hair to make sure it is super shiny at all times. Brushes matter and it is important not to overlook them. It is critical for me to avoid the frizz and make sure that my hair is not damaged by the use of a synthetic bristle brush. To that end, my bumble and bumble boar brush is perfect to protect my strands from breaking while creating enough tension for a very smooth effect. Bumble and Bumble brush is my favorite companion in my daily hair regimen. You can read more about how to use the brush here: How to Create a Round Brush Blow Dry | Bumble and bumble.
# 5 Oribe Shampoo and Conditioner for Brilliance and Shine
If I am styling my hair straight I always go for insane shine. I make sure I wash my hair with Oribe shampoo and conditioner for brilliance and shine for this hairstyle. It is a little on the higher end of price but if you want to make the investment, it is worth it! Amazon.com: ORIBE Shampoo for Brilliance & Shine, 8.5 fl. oz .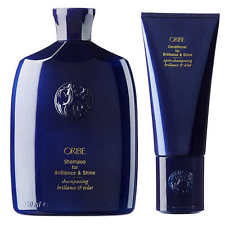 For brilliance and shine shampoo and conditioner.
#6 Flat Iron by Potter's
After blow drying my hair for a healthy and sleek finish I use Potter's flat iron in my hair. It does not hurt nor damage the hair and the shine is insane. I truly love it. You can find it here if you live in Mexico or you can also buy Babyliss in the U.S.
#7 Creaseless Hair Clips
When I style my hair first and do my make up afterwards I make sure to keep my hair away from my face with creaseless hair clips. These little clips are perfect for protecting my hair from any possible creases caused by humidity and pressure. The Harry Josh Pro tools are my favorite but you can find other brands in amazon by looking for creaseless hair clips. You can find similar here Amazon.com: RickyCare No-Crease Leaf Clips: Beauty
#8 Anti Frizz Hair Sheets from OUAI
After I am ready and go on with my day I make sure I grab a package of portable anti frizz hair sheets by OUAI the help me tame static through the day and a value added is that they provide extra shine when needed. Think about them as the rice paper sheets for the hair, I love them. You can find them here OUAI Anti-Frizz Hair Sheet - Get #OUAIAddicted