Obsession with my Old Style Keyboard for my iPad
I found this typewriter styled key board for my Ipad and I adore it. It makes me feel like Hemingway. There is something very sacred about typewriters and combining the new with the old.

Como toda escritora romántica y lectora aficionada amo una maquina de escribir así que este teclado retro me encantó y lo puedo conectar a mi Ipad o a mi teléfono y funciona fenomenal.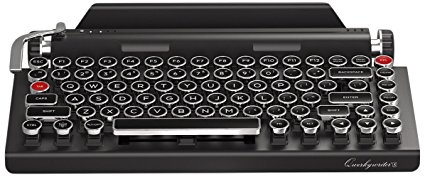 Keyboard: Typewriter Qwerkywritter Shop: Amazon https://amzn.to/2zTShyA